Budget Worksheets are Posted
---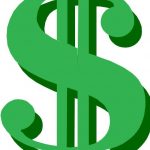 The budget worksheets have been posted on the Legislature's website. (On the right-hand side of the page, select "Legislative Information" and then the "Budget Worksheets" for 2013.)
The worksheets provide detail and explanation of the changes made from the previous version of the bills. Interested in the changes the House made to the Executive Budget submitted by the Governor? Click on the HB200 HD1 Worksheets and explore.
If you're interested in the Judiciary Budget, click on the HB197 HD2 Worksheets. For the OHA budget, you'll want to dive into the HB222 HD2 Worksheets.
For more information and the full text of any of these bills, visit their Bill Status pages. Need assistance? Contact PAR at 587-0478 or [email protected].